School Blog

The blog for Fairlands School Council,
By the children, for the children!
Our Council is made up of two representatives from each class in Key Stage 1 & Key Stage 2. Year 6 pupils are also nominated to represent the Foundation Stage on the Council.
We are here to help you get things done!
By
School Council
, in School Council - Tuesday, 26 November 2019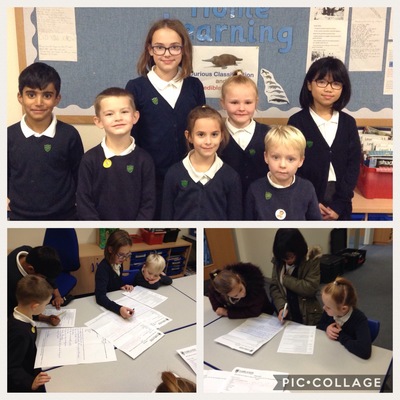 Our School Council representatives, who were elected at the start of term, met for their second meeting of the year.
Representatives were presented with their official badges. They had previously voted for the colour of the badge to be green to represent the Council's focus – environmental issues.
The council had asked the school for ideas on how to be more environmentally friendly. Today, they went through the suggestions and collated them. The feedback will be presented during assembly on Monday.