School Blog

The blog for Pine, Poplar & Spruce,
Mr Holgate, Mrs Jeffries, Mrs Marlow & Mrs Southam
By
Pine class
, in Year 5 - Wednesday, 6 November 2019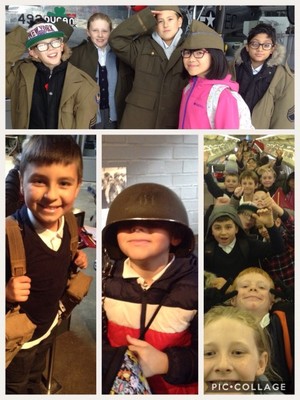 What a day we have had! We have had an incredible time at Duxford, learning about WW1 and WW2 and have come back full of interesting facts and details to support our learning this half term. Every one of us had a super time and came back feeling exhausted! Here are a few of the comments from some children in Pine class:
"Best trip ever!"
"I want to write loads of notes tonight so I don't forget them because I can't wait to write a story about the war now with all of these details."
"Why did the day go so quickly?"
"I can't believe the size of the planes, they are enormous. How on earth do they manage to fly?"
The class impressed Mrs Jeffries immensely when they recognised our word of the day, 'exhibit', several times and then used it in context correctly. Can they describe an aspect of the day to you using this word too?