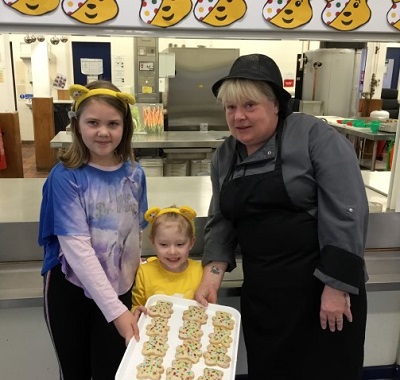 Breakfast club was in full Pudsey swing this morning with everyone working together to create decorations for the dining hall.
The children were so enthusiastic that Cook was inspired to change the biscuits and cake today into Pudsey themed ones!
It was super to see so many children in a range of bright, spotty or Pudsey themed clothes, thank you for your great efforts!