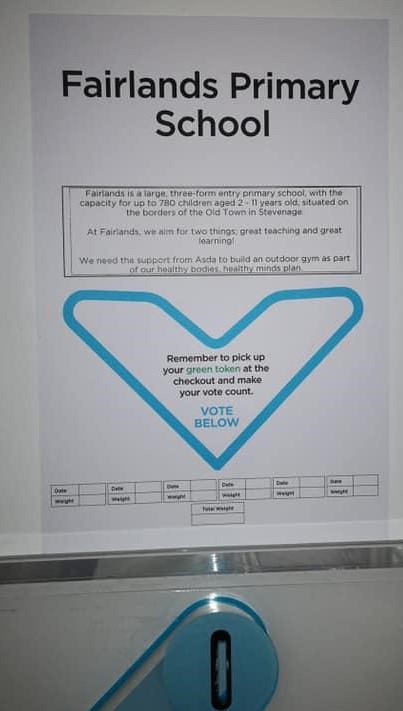 Important news! Fairlands is currently one of the nominees for the community pool at ASDA in Stevenage.
When you shop, you will get a green token which you can use to vote for Fairlands.
If we win, we will be awarded some funding which we will use to install an outdoor gym for the children.
So please, get shopping and get voting!