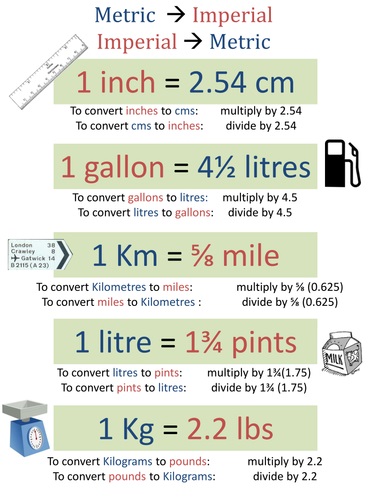 Each term, we have a whole school focus for improvement, and for the spring term we are focusing on Making Maths Memorable!
Every single member of staff has come up with something to do that will inspire the children to remember the core maths knowledge that they should know by the end of each year group.
We need your help too! Keep and eye out for information coming home on the home learning flyers, which will give you ideas of how you can help.
Did you know, for example, that by the end of Year 6, ALL children must know how to convert between the commonly used imperial and metric measurements in the picture above?
Do you know how to do this? Try to find times at home where you can introduce this to your child, at an age-appropriate level, of course! Check back a few days later and see if they have remembered it!