School Blog

The blog for Cherry, Chestnut & Cedar,
Mrs Day, Mrs Edwards, Mrs Simmons & Mrs Harnett
By
Cherry Class
, in Year 1 - Friday, 25 October 2019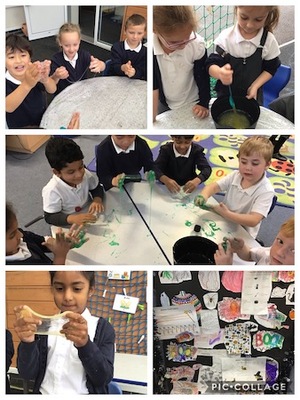 Cherry class have filled their marble jar up, well done Cherry! We decided to have a party - a halloween craft and activity party. We had lots of Halloween fun, painting, colouring, a tuff tray filled with fun lentils and spooky things. A highlight of our day was making super slimey slime, we made green, yellow and see -through slime, it was ooey – gooey and stretchy in our hands.
By
Cedar class
, in Year 1 - Thursday, 10 October 2019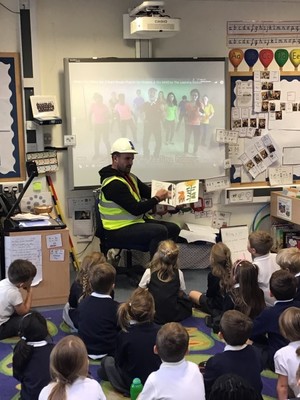 Cedar class had their first visit from a secret reader. His name was Matt the builder he read us his favourite story. Matt told us why it is so important to learn to read and how reading helps him to keep safe at work and build amazing buildings successfully.
By
Cedar class
, in Year 1 - Monday, 30 September 2019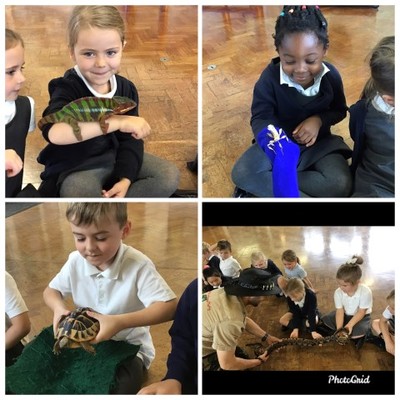 We had a visit from Safari Stu. We were able to handle all the amazing animals and find out lots of interesting facts. Our class favourite was the Chameleon because he was so colourful and able to hang on to our arms as if he was hanging from a tree.
By
Cherry Class
, in Year 1 - Friday, 27 September 2019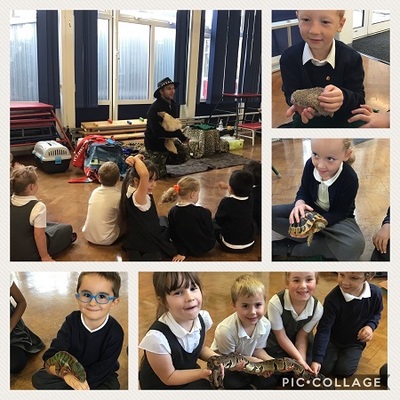 Cherry class had the pleasure of meeting Safari Stu and of course, his Animals! Safari Stu told us lots of information about the animals and we loved their names. The lesser tenrec is called 'Bob' after the Minions movie. Mrs Simmons thought we were all very brave as we touched, held and groomed the animals. We couldn't wait to tell our adults all about the animals and which one was our favourite.
By
Chestnut Class
, in Year 1 - Thursday, 27 June 2019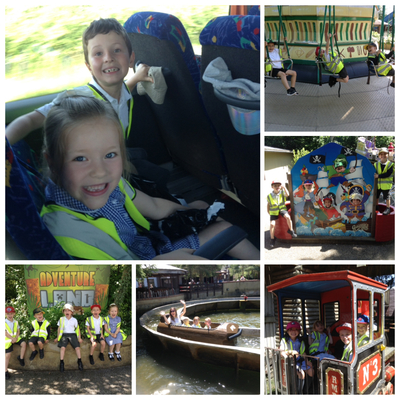 We have had a fantastic day on our school trip - "it was the best day EVER!"We went on lots of fantastic rides and as it was so nice and sunny, we even got to go on the log flume twice...which Mrs Day wasn't too pleased about as she got so wet! We were all very worn out by the end of the day and are looking forward to the long weekend ahead :-)
By
Chestnut Class
, in Year 1 - Thursday, 27 June 2019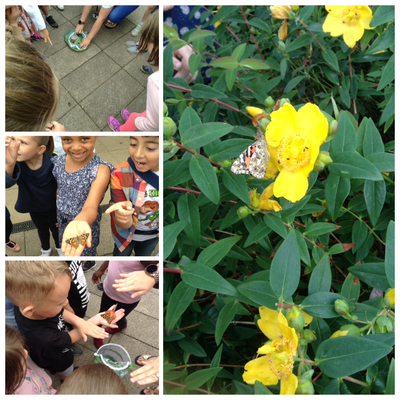 Over the last few weeks, Chestnut class have been watching their very own caterpillars turn into butterflies. Every day we have made sure they are safe and well looked after. It has been facinating to see them turn into beautiful butterflies. Sadly, the time came when we had to release them in our outside area. We decided to name them Rooster, Sleepy head, Ratzle and Rango! We let them fly free in our outside area and decided that the name sleepy head was perfect for one of them as it didnt want to leave us....we were so lucky, it just wanted to sit on our hands!
By
Chestnut Class
, in Year 1 - Wednesday, 19 June 2019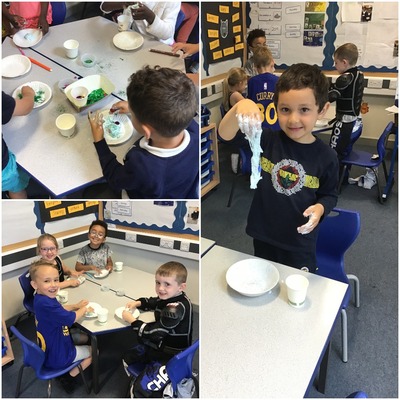 Last week Chestnut class filled their marble jar as they have been working so hard. We had a vote to see what we would like as our treat and decided we would love to make our very own slime! So today Mrs Day, Miss Perry and Mrs Harnett set up the classroom with all the things we would need and we made some fantastic slime. We added sequins, glitter and food colouring...we can't wait to show our adults at the end of the day!
By
Chestnut Class
, in Year 1 - Thursday, 9 May 2019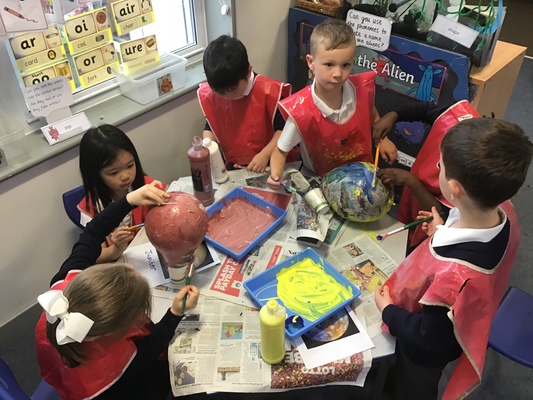 A big thank you to all the donations of newpapers and balloons. The children have had a great time this week creating the different planets out of paper mache! We then painted them yesterday, so the classroom was a little messy. We all worked hard and helped to tidy and think the planets are looking great up in our classroom! Come and have a look during shared reading :-)
By
Chestnut Class
, in Year 1 - Friday, 5 April 2019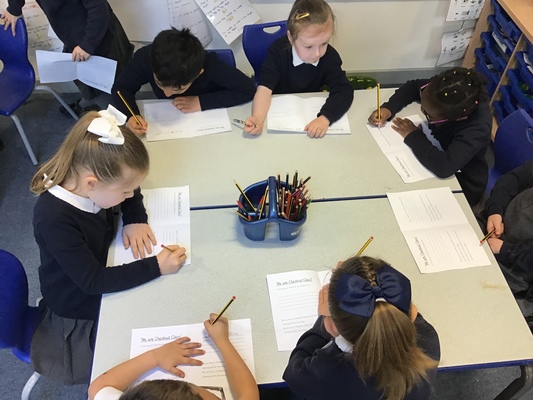 We have had a fantastic passion week! This week we became musical experts...we have been making instruments, dancing to music and even writing our own song! Thank you to all the adults that listened during shared reading, we hope you all enjoyed it!
By
Cherry Class
, in Year 1 - Thursday, 21 March 2019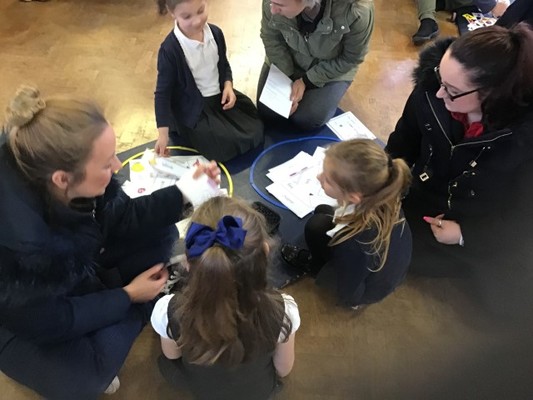 Yesterday Year 1 had a phonic workshop. Lots of our adults came and they learnt about phonics and different games to help us with reading. We were then taken to the hall to play phonic games with our adults. These games included Obb and Bob, sorting alien and real words and even playing 'Phonicsplay' on the laptops. Thank you to everyone who came along!