School Blog

The blog for Elm, Elder & Fir,
Mrs Mclean, Mr Barnett, Miss Wooster
By
Elder Class
, in Year 2 - Friday, 25 October 2019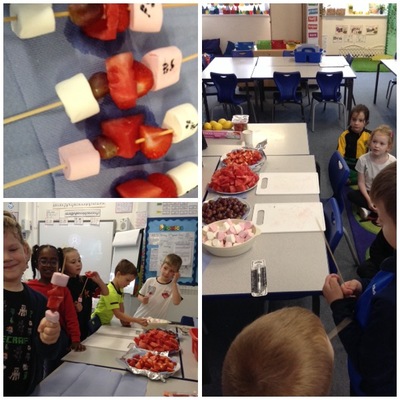 Today is our WOW day and we are having the best day! We followed instructions and made fruit kebabs using grapes, watermelon, strawberries and marshmallows. We carefullly placed them on the skewer and now we can't wait to taste them!
By
Elder Class
, in Year 2 - Friday, 18 October 2019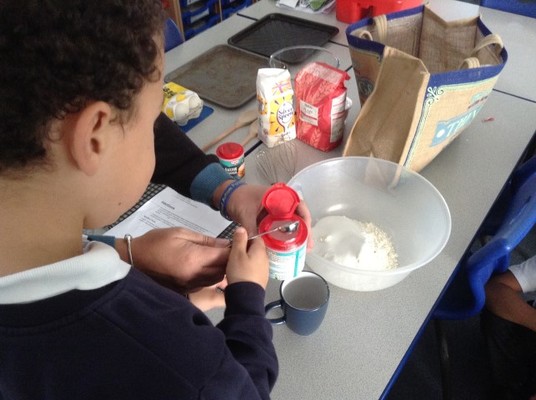 This week we baked apple muffins in class! We wanted them to be as healthy as possible so we chose the ingredient of apples. We then took turns measuring the ingredients carefully. Once we tasted them, we thought they were very yummy!
By
Elder Class
, in Year 2 - Thursday, 10 October 2019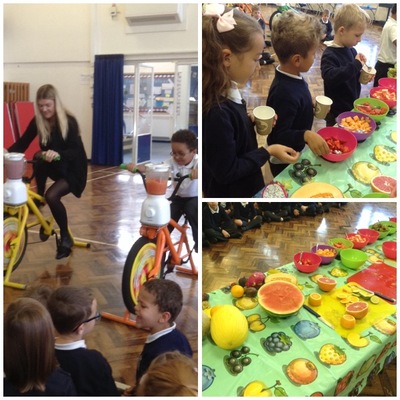 This week we took part in a fruit workshop in the school hall. It was so much fun! We asked the fruit expert questions which we had prepared in English about fruit. Then we looked at different fruit such as dragon fruit, melons and kiwi. Afterwards we were able to taste the different fruits and then we peddled smoothie bikes to make fruit smoothies! Discussing the fruit helped us understand more about our topic 'Healthy Humans'.
By
Fir Class
, in Year 2 - Tuesday, 18 June 2019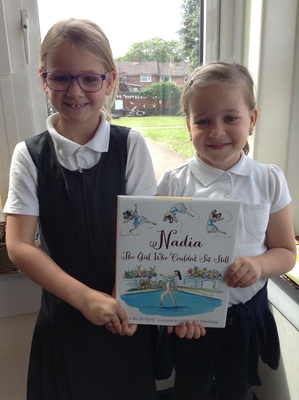 This week is Get Active Week and today we read a book about the famous gymnast Nadia Comaneci. As we were reading, we realised that Nadia showed all of the behaviours for learning that we have been learning about in our values assemblies. She took risks as a child when she jumped from tree to tree. She showed independence when she practised her gymnastics skills by herself. She was resilient when she continued to get up after repeatedly falling from the high beam. She was reflective when she thought about and improved the things that she had done wrong previously. Finally, she preserved to improve her skills until she received a PERFECT score of 10 at the 1976 Olympic Games when she was only 14 years old! We all feel very inspired by Nadia and we are excited to continue to show these behaviours in our own learning.
By
Elder Class
, in Year 2 - Wednesday, 12 June 2019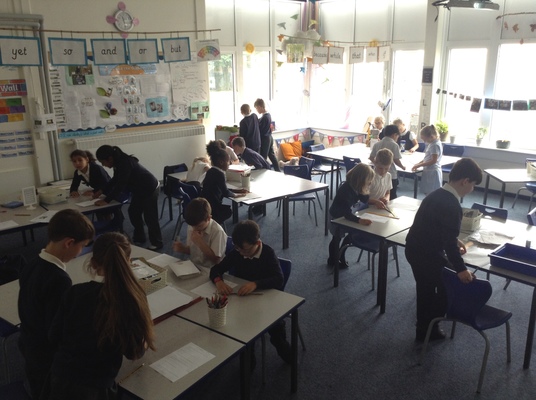 This week in Maths we have been applying our measuring skills and making sure that we have measured accurately by selecting the right equipment and reading the scales carefully. On Monday, we used stopwatches to time ourselves completing different activities; we were good at estimating our times. On Tuesday, we made cakes by measuring out our ingredients, using the weighing scales. Today, we used rulers to measure and compare objects; from short rubbers to long tables. Can you guess what we shall be measuring tomorrow?
By
Elm Class
, in Year 2 - Wednesday, 5 June 2019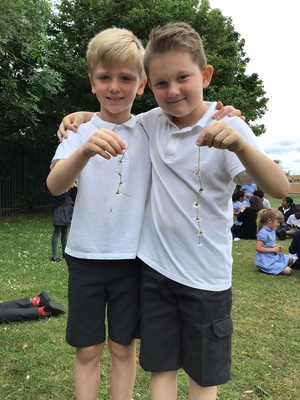 During the month of June we will be carrying out 'WILD' activities linked to wildlife and the environment. Today all of year 2 went outside onto the field and made daisy chains. We had great fun! What will we be doing tomorrow?
By
Elder Class
, in Year 2 - Friday, 24 May 2019
During our computing lesson we created our own Avatar characters. We discussed how Avatars could be used to keep our identities safe when online. We also thought about other information we shouldn't share on the internet and together we decided that you shouldn't share; your full name, the name of your school, phone number or email address and home address. We also thought about photographs and agreed that it was best not to share photographs of yourself but if you choose to you must remember to ask permission before taking and uploading pictures of other people.
By
Fir Class
, in Year 2 - Thursday, 23 May 2019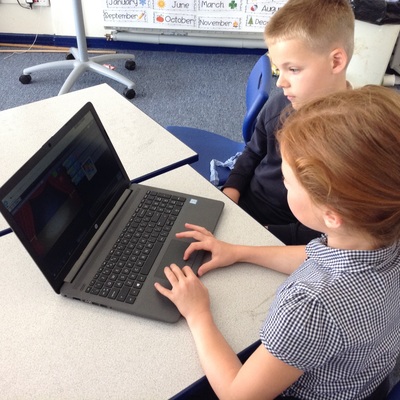 In our computing lessons, we have been learning all about debugging. Debugging is when you fix a problem on a computer program.
We had to help a chimp to fix a problem with the stage lights because they were not the correct colour! After looking carefully, we discovered the problem. We then reprogrammed the lights so they lit up the correct colour.
By
Fir Class
, in Year 2 - Tuesday, 7 May 2019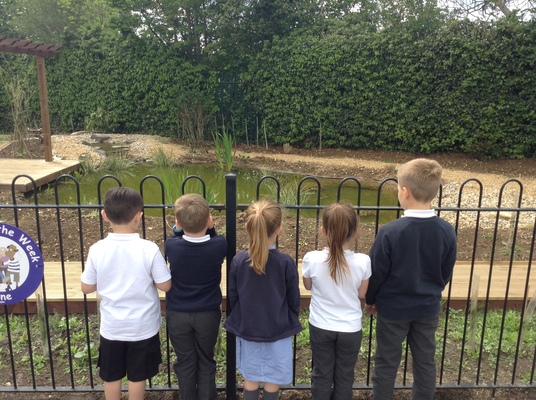 Today in our Topic lesson, we were learning all about local habitats. We discussed some habitats like woodland, urban areas and ponds. We decided that we wanted to explore the new pond area at school.
When we arrived at the pond, Mr Sharp was busy planting some wild flowers! We asked him some questions about the plants and animals that grew and lived in the pond habitat. We saw lilypads, water iris and insects. There were even some tadpoles that will soon become frogs!
Some of us wondered why the water was green. We found out that algae grows in the pond which turns the water green.
We can't wait to spend more time learning at the wonderful pond area!
By
Elder Class
, in Year 2 - Friday, 5 April 2019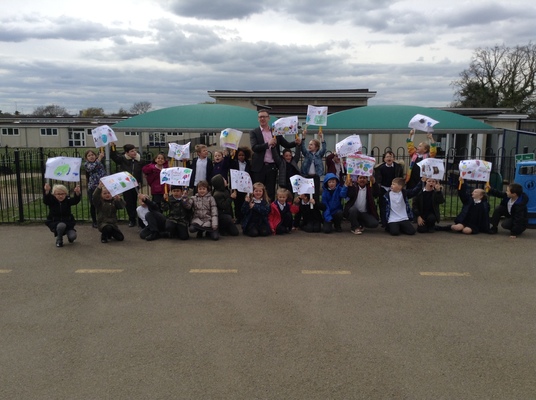 This week, in Elder class, we have been passionate about caring for the environment. We started by investigating Human's effect on the planet and endangered animals. We learnt that some of the reasons these animals are endangered are; global warming, hunting and their habitats being destroyed. Next, we discussed what we could do to make a difference and decided to stage a protest to encourage all at Fairlands to Reduce, Reuse, and Recycle! Mr Staples saw our protest and is now inspired to think about ways in which Fairlands can do more to save our planet. We look forward to seeing which of our suggestions he will put into place.
Well done Elder Class for making positive change!