School Blog

The blog for Hazel, Hornbeam & Holly,
Mrs Herron, Mrs Kirby & Miss Newman
By
Year 3
, in Year 3 - Monday, 11 November 2019
The 5 new spellings this week are:
group 1:
reappear
recalculate
misbehave
return
reapply
group 2:
mistake
redo
mishear
retry
retake
By
Mrs Johnson
, in Year 3 - Thursday, 7 November 2019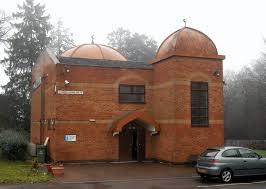 We were very fortunate to be able to visit the Stevenage Central Mosque on Wednesday. The children were spectacularly silent whilst we observed a prayer. The Iman then explained more about the Islam faith and we finished our visit with a Question and Answer session. It was the perfect mid-term topic trip to help continue our engagement with our learning.
We would like to thank the adults who gave up their afternoon for the long, wet walk. We hope you were as impressed with the children's behaviour as we were.
By
Year 3
, in Year 3 - Friday, 25 October 2019
The 5 new spellings for this week are:
Group 1:
grammar
quarter
question
peculiar
medicine
Group 2:
guard
though
breathe
caught
enough
Next half term our topic will be Creation. For the half term break challenge, please become a creator and create something that can be displayed in our classrooms. Due 8.11.19
By
Hornbeam
, in Year 3 - Monday, 21 October 2019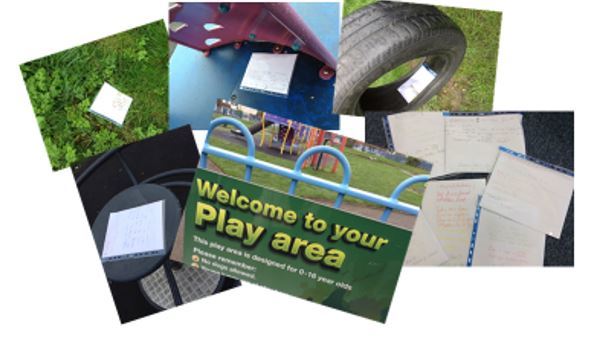 Today, Hornbeam class went for a walk to hide some of the books they have been enjoying. We went to a local park. Can you guess where we hid our books from the clues in the photo? Let us know if you find any of our books. We would love to see where they end up!
By
Year 3
, in Year 3 - Friday, 11 October 2019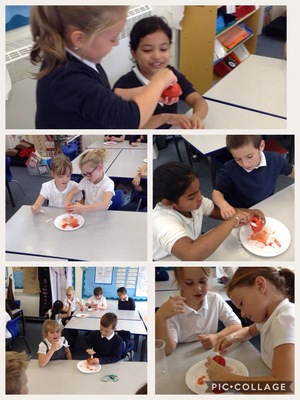 This term Year 3 have been learning all about the 'Incredible Egyptians' and last week learned all about mummifying. We learned that it was very expensive to go through the mummification process so quite often it would have been Pharaohs. Unfortunately, Hazel class could not get hold of a Pharaoh at such short notice so we had a go at mummifying tomatoes. With a few tweaks of ingredients, we were able to follow the process. We have been observing them closely and cannot wait to open the tombs next week to see what is inside!
By
Miss Newman
, in Year 3 - Friday, 20 September 2019
This week, Year 3 voted for three class respresentatives for school council. They then listened to each candidates speech and then voted again to elect one school council for Year 3. They really enjoyed getting involved in this democratic process.
By
Year 3
, in Year 3 - Friday, 20 September 2019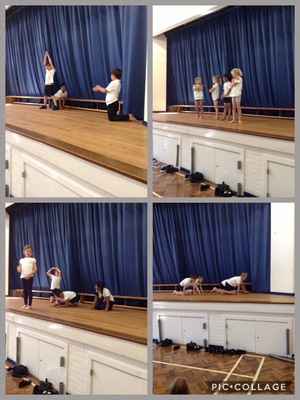 So far this term, year 3 have been learning how to dance like an Ancient Egyptian! We have been practising our turns, levels and sequences. We really enjoyed performing to each other on the stage and sharing some handy tips.
By
Hazel
, in Year 3 - Friday, 20 September 2019
Year 3 spellings for this week.
Group 1
reaching
smiling
searching
floating
chatting
dishonest
disappear
disobey
disagree
distrust
Group 2
run
running
sing
singing
skip
skipping
like
dislike
own
disown
By
Year 3
, in Year 3 - Wednesday, 10 July 2019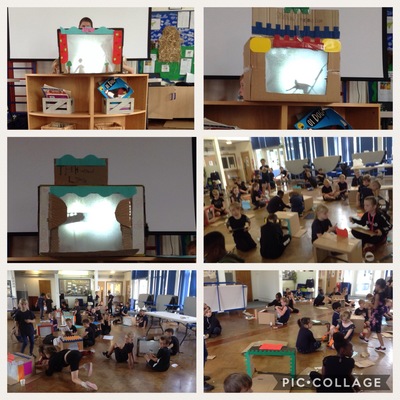 Today we had our light and shadow WOW day. We all gathered in the lower hall and worked in groups of 3 to design and build our own shadow puppet theatres. It was great to join up with our friends from the other classes during the day and show how well we work in a team. We used a story board to create our own script to use with our theatre, and we were able to perform it to everyone at the end of the day. The Teachers were very impressed with the finished products.
By
Hazel
, in Year 3 - Thursday, 20 June 2019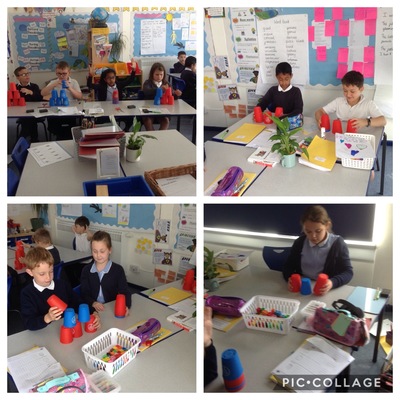 Speed stacking was a sensation. During the day, we had the opportunity to learn how to perform speed stacking using the 3-6-3 technique. We watched professionals via youtube and practised to beat our own times. The fastest speed stacker from each class was then chosen to compete against other speedstackers across the phase. It was nail biting to see them all perform and we all had a great time watching. Best of all, we now have an abundance of cups to use during our PE lessons! Thank you PE team.
Could the next speed stacking world champion be from Fairlands?