School Blog

The blog for Acorns and Conkers,
Mrs Miller & Miss Kavanagh
By
Acorns
, in Nursery - Friday, 18 October 2019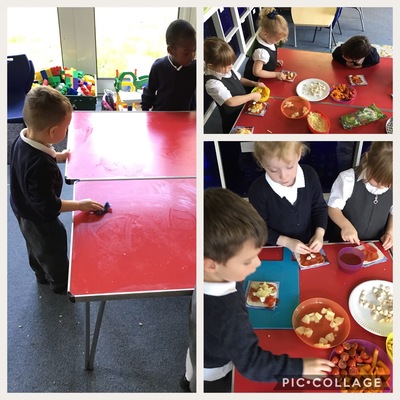 This week in nursery, we have been making pizzas. First we had to wash our hands, incase they were dirty. After, we prepared the mushrooms, tomatoes, pepper, pineapple and grated the cheese. We started by spreading the passata onto our flatbread. Next, we chose the toppings that we liked the best. We sprinkled the cheese on top to finish. Once our pizzas had been made we put them into the oven for 15 minutes. When we took the pizzas out, we noticed that the cheese had melted! We were very excited to try them. They tasted delicious!