School Blog

The blog for Ash, Beech & Birch,
Mrs Williams, Miss Vale, Miss Free & Ms Pratten
By
Reception
, in Reception - Thursday, 14 November 2019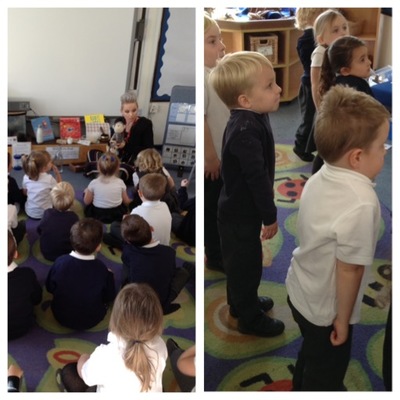 Yesterday, Mrs Vale came into Reception and taught us all about mindfulness. She introduced us to mindful monkey who showed us different noticing and breathing techniques. These can help us to recognise our feelings and stay calm. The different activities were:
Blowing a candle and watching it dance;

Listening to a singing bowl;

Butterfly fingers to notice feelings in our body;

Pretending to be cooked and uncooked spaghetti!
We had lots of fun learning about mindfulness and are excited to do some more.