School Blog

The blog for Ash, Beech & Birch,
Mrs Fleck & Mrs Day, Miss Vale and Mrs Miller
By
Ash Class
, in Reception - Wednesday, 23 June 2021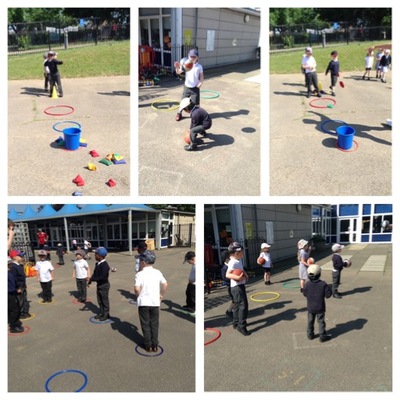 This morning, we took part in a Mutli-Sports activity morning.
First, we had to warm up our bodies ready for exercise. Then, we took part in different activities to practise our PE skills, including:
Throwing a beanbag into hoops and a bucket (we got extra points if it landed in the bucket);
Bouncing, throwing and balancing with basket balls;
Finding space and moving in different ways, with hoops.
We really enjoyed the different activities and the adults were very proud of us! "I loved it." "Can we do it again?" "I was so good at bouncing the ball."