School Blog

The blog for Cherry, Chestnut & Cedar,
Mrs Day, Mrs Edwards, Mrs Simmons & Mrs Harnett
By
Cherry Class
, in Year 1 - Friday, 25 October 2019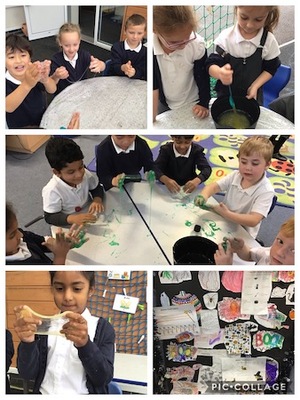 Cherry class have filled their marble jar up, well done Cherry! We decided to have a party - a halloween craft and activity party. We had lots of Halloween fun, painting, colouring, a tuff tray filled with fun lentils and spooky things. A highlight of our day was making super slimey slime, we made green, yellow and see -through slime, it was ooey – gooey and stretchy in our hands.