By
Year 3

, in Year 3 - Friday, 17 September 2021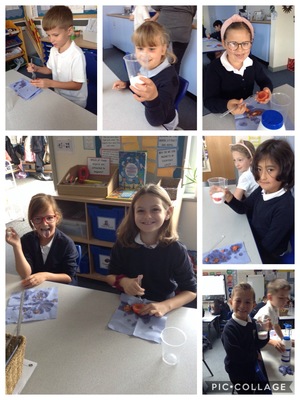 This week, we have been writing instructions for mummifying a tomato. We were inspired by our topic on the Ancient Egyptians and the perculiar ways in which they presevered bodies for the Afterlife. Today, we used our instructions to preserve our own tomatoes.
"The most difficult part was taking out the messy guts!"
"I liked pouring all of the salt which we pretened was Natron."
"My instructions were clear because I included adverbs such as quickly."
We cant wait to see if our mummification has worked!