School Blog

The blog for Pine, Poplar & Spruce,
Mr Holgate, Mrs Jeffries, Mrs Marlow & Mrs Southam
By
Pine class
, in Year 5 - Friday, 20 December 2019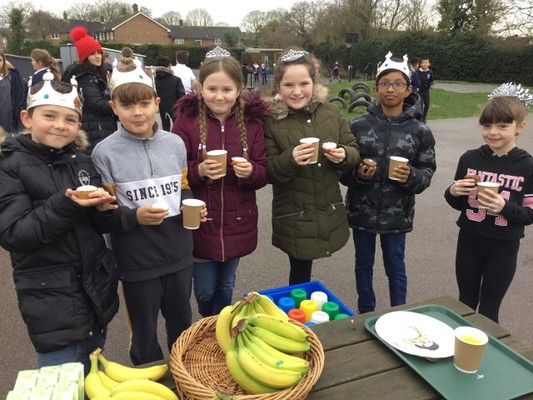 Yesterday, the lucky winners of our Enterprise Fayre raffle claimed their thrones! The Kings and Queens for the day enjoyed a selection of treats and loved choosing the class activity for the afternoon. We hope they didn't carry on expecting a full royal service at home too!
The year 5 team would like to wish you all a very Merry Christmas and a Happy New Year, enjoy the holidays and we will see your smiling faces on January 7th ready for 'Shooting for the stars'.