School Blog

The blog for Pine, Poplar & Spruce,
Mr Holgate, Mrs Jeffries, Mrs Marlow & Mrs Southam
By
Pine class
, in Year 5 - Tuesday, 10 December 2019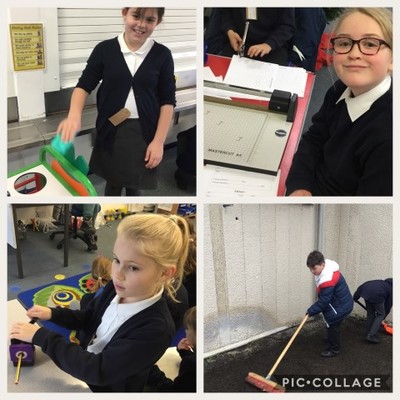 Last Thursday, we were in the middle of our spelling lesson when- all of a sudden- we heard the ear-piercing sounds of an air raid siren and pounding on our classroom door! We were evacuated from our 'unsafe' classrooms to the activity room/air raid shelter where billeting officers tagged us and gave us new 'safe' locations for the morning. We all went to different places around the school and had a wide variety of experiences while we were away from our own classroom.
When we returned, we discussed our experiences and how they compared to evacuation experiences during WW2. We will be using our findings and comparisons when we complete a writing task this week and this will allow us to write from a different perspective with true emotion and understanding.