School Blog

The blog for Pine, Poplar & Spruce,
Mr Holgate, Mrs Jeffries, Mrs Marlow & Mrs Southam
By
Year 5 team
, in Year 5 - Wednesday, 18 December 2019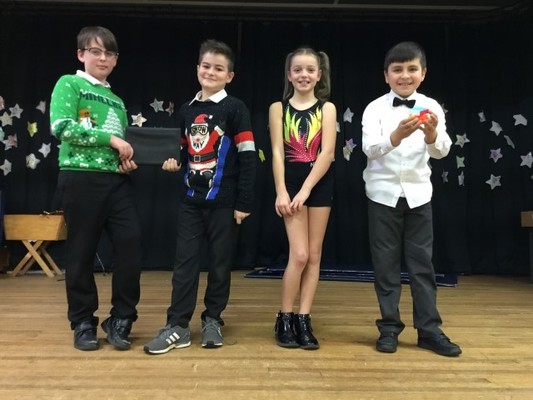 Year 5 are definitely well and truly in the festive spirit now! After feasting on a delicious Christmas lunch, we were entertained in a spectacular fashion at the Y4/5/6 talent show. There was a fantastic variety of acts and the adults have decided it was the best talent show seen at Fairlands in a long time. We had singing, dancing, a piano recital, Rubiks cube solving, gymnastics and a superb demonstration of how to make your own music track using an app on an iPad. It truly was an extravaganza!
Year 5 are extremely proud of all of the children who entered the auditions and even more proud to announce that 1st, 2nd and 3rd places were all from our year group. What a talented bunch we are at Fairlands!