School Blog

The blog for Pine, Poplar & Spruce,
Mr Holgate, Mrs Jeffries, Mrs Marlow & Mrs Southam
By
Year 5 team
, in Year 5 - Tuesday, 17 December 2019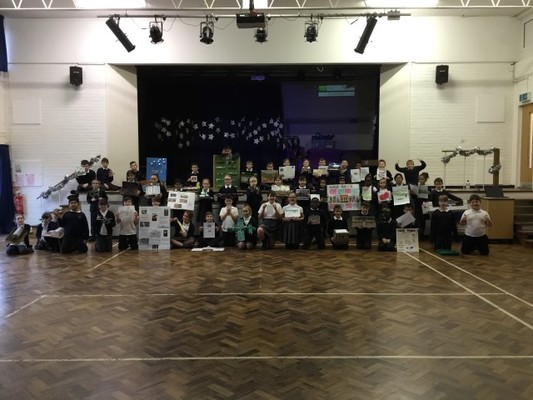 Today, Year 5 celebrated their fantastic home learning by sharing it with everyone in the year group. We were treated to a multitude of models, artwork, facts and even a couple of videos! The children have obviously enjoyed exploring this topic and we were so impressed with their effort. We hope that the project has allowed you at home to have a greater insight into what we have been learning about and that you have enjoyed working alongside your children, supporting them with their presentations.
Thank you so much for your support and we look forward to seeing the results of next term's projects.