School Blog

The blog for Pine, Poplar & Spruce,
Mr Holgate, Mrs Jeffries, Mrs Marlow & Mrs Southam
By
Pine class
, in Year 5 - Friday, 10 January 2020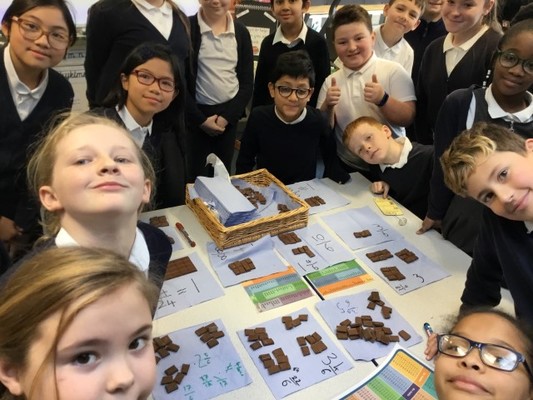 We have been learning how to solve equivalent fraction calculations and word problems involving fractions this week and it has certainly stretched our brains. Today, we solved problems using real chocolate! We had to create the improper fraction being asked for in the problem then convert it into a mixed number. We impressed Mrs Jeffries so much with our skills by the end of the session, that we were allowed to eat the chocolate as a reward.
"Best Maths lesson ever," exclaimed Aiden.
"I love Maths lessons now," said Sam.
"It was fun to learn with chocolate and it helped us remember what to do," commented Pang.