School Blog

The blog for Pine, Poplar & Spruce,
Mr Holgate, Mrs Jeffries, Mrs Marlow & Mrs Southam
By
Pine class
, in Year 5 - Wednesday, 15 January 2020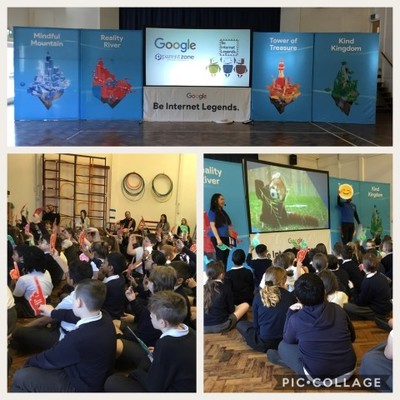 Earlier today, we had a fantastic interactive assembly delivered to us by representatives from Google. From the minute we stepped in the hall to the minute we left, we were all enthralled. We impressed the Google team with our current knowledge of how to stay safe online and we learnt some new tips from them about passwords and looking for clues to determine if something is fake or real. Ask us what they discussed - perhaps we can teach you something too!
Before they left, they told us about a free online game created by Google where we can explore and complete challenges in Interland. You can find this game by putting 'be internet legends' into Google or any other internet search engine.
https://beinternetlegends.withgoogle.com/en_uk
Staying safe and being kind online is something we focus on in each Computing lesson and we hope the children continue to have this as a focus when they are online at home too.