School Blog

The blog for Pine, Poplar & Spruce,
Mr Holgate, Mrs Jeffries, Mrs Marlow & Mrs Southam
By
Pine class
, in Year 5 - Thursday, 12 December 2019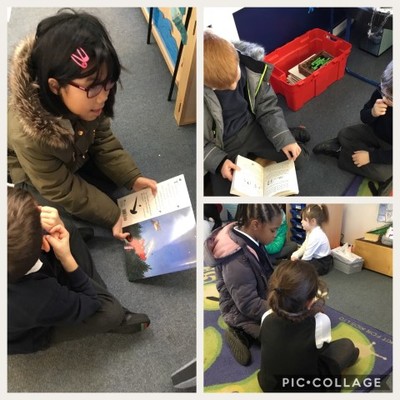 Earlier this week, the children in Reception sent us a super invitation inspired by the kindness elves they have visiting them this month. They asked if we would like to go and read with them as they said we must be so tired from all of the hard learning we do! We happily accepted their kind offer and went to their classroom with a selection of picture books and some of our favourite reading books. We sat and shared a story or an extract with them and talked about how much we love reading in year 5. The children in Reception were extremely sensible and sat spellbound as we read to them. We are looking forward to visiting them again in the future.