School Blog

The blog for Pine, Poplar & Spruce,
Mr Holgate, Mrs Jeffries, Mrs Marlow & Mrs Southam
By
Pine class
, in Year 5 - Wednesday, 8 January 2020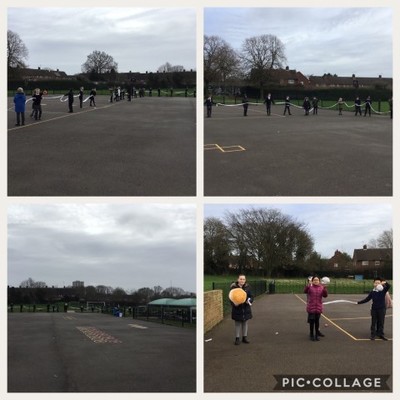 We have certainly kicked off our new topic, 'Shooting for the Stars', in a memorable way today and we had to get active at the same time! In order to understand the enormity of our solar system and the distances between each planet and the sun we all orbit around, we went outside and created the distances using toilet roll. We soon discovered that our Y5/6 playground was not big enough so we had to go elsewhere and we were amazed at the vast distances between each planet and the sun.
We then used this new knowledge to sketch our own solar system drawings and annotate them with some of the many facts we have already learnt. Pine class are already eager to discover new information in their next topic lesson!