School Blog

The blog for Pine, Poplar & Spruce,
Mr Holgate, Mrs Jeffries, Mrs Marlow & Mrs Southam
By
Pine class
, in Year 5 - Thursday, 28 November 2019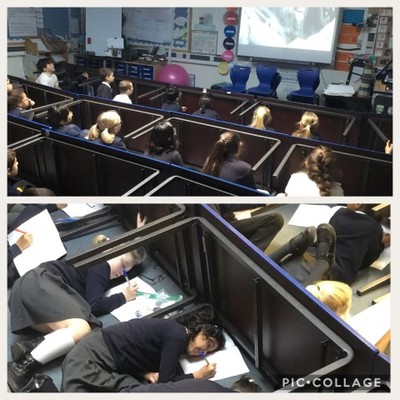 As part of our Conflict topic, we learnt about the appalling conditions suffered by soldiers in the WW1 trenches. We watched videos while lying in makeshift trenches and used our imagination to capture the emotions that would have been felt all those years ago. After planning what to do, we wrote emotive letters from the perspective of a soldier. They brought a tear to Mrs Jeffries' eyes when they were being marked as they were most certainly heartfelt!
We will be sharing our learning with you at the end of term when you will have the opportunity to read this fantastic writing.
Enjoy your long weekend!