School Blog

The blog for Willow, Whitebeam & Walnut,
Miss Ferguson, Ms Hilton & Miss Hodgson
By
Whitebeam Class
, in Year 6 - Friday, 18 October 2019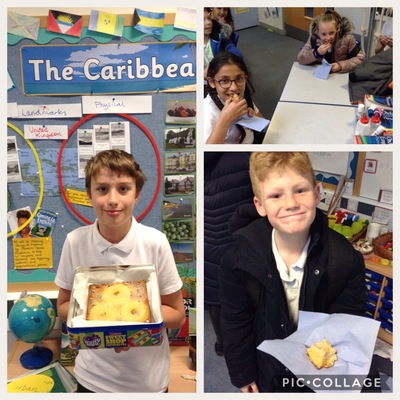 Whitebeam class had a treat on Wednesday: as part of his homework on our current topic, the Caribbean, one child baked a delicious pineapple and banana cake! He kindly brought it into share with his classmates who all agreed that it was delicious! One friend even remarked that the generous baker should open their own cake shop!