School Blog

The blog for Hazel, Hornbeam & Holly,
Mrs Herron, Mrs Kirby & Miss Newman
By
Year 3
, in Year 3 - Friday, 11 October 2019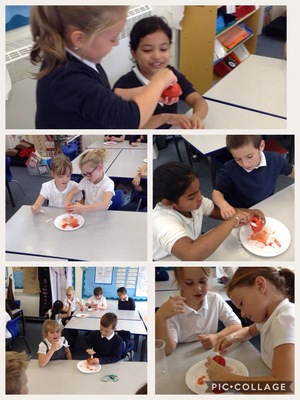 This term Year 3 have been learning all about the 'Incredible Egyptians' and last week learned all about mummifying. We learned that it was very expensive to go through the mummification process so quite often it would have been Pharaohs. Unfortunately, Hazel class could not get hold of a Pharaoh at such short notice so we had a go at mummifying tomatoes. With a few tweaks of ingredients, we were able to follow the process. We have been observing them closely and cannot wait to open the tombs next week to see what is inside!